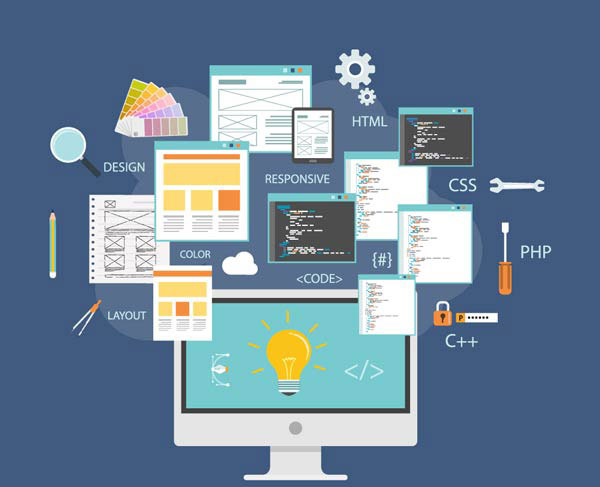 Whether you are looking for a new website, want to spruce up your existing one, or are looking for something completely different, our Web Design Studio has years of experience and offers full-service consulting, design, professional website creation, e-commerce 
creation, and restyling of existing sites.
We enjoy building lasting relationships with our clients and work closely with them to identify and create tailored web design solutions for start-ups, SMEs, or multinational organizations.
When we design a website, we put the user experience first in order to have smooth navigation on both desktop and mobile to increase dwell time and conversions.
The sites we offer are all state-of-the-art and are "mobile friendly," that is, they adapt to all mobile devices.
They are optimized for search engines and interact with major social networks to encourage word of mouth and visibility to increase your customers.
Graphics are fully customized to best communicate your company's style, and content can be inserted independently.
From a site of a few pages to an online sales site with numerous products, we will find the solution tailored to your needs.
OUR WEB SERVICES:
Positioning, indexing and monitoring on major search engines.

Site security management and compliance with privacy and cooky policy regulations.

Survay design and analysis of results.

Social media integration on corporate sites.

Corporate blog management and creation and management of the company's social media profile.

Creation of presentations, banner ads, newsletters, email marketing.

Website support, management and maintenance service.
Discover the website that best suits your business requirements